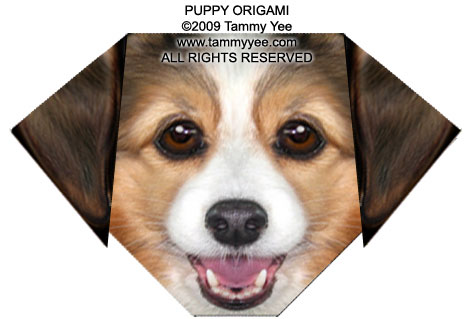 If you're ready to print your Puppy Origami, Click Here.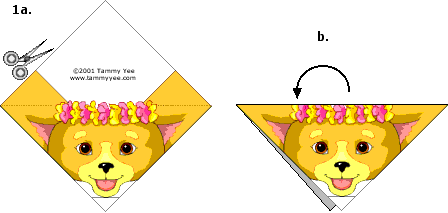 1a.
Print
and cut out image along outer solid lines.
1b. Fold in half along diagonal line, as shown.

2a. Fold back along solid line as shown.
2b & c. Fold ears forward along diagonal lines. Your Puppy is pau (done)!
Print Puppy
Print Poi Puppy with Lei
Other pups to print and fold: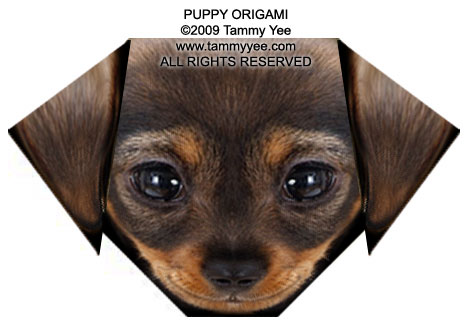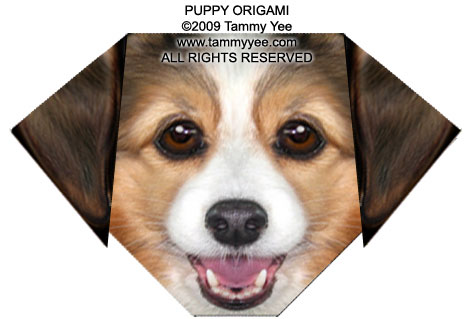 ©2009 Tammy Yee. All rights reserved.

Add Post To: | Digg| Technorati| Tip'd| del.icio.us| Stumbleupon| Reddit| BlinkList| Furl| Spurl| Yahoo| Simpy|