Send Hawaiian-style Kālua Turkey Thanksgiving greetings to family and friends!

In Hawaii, Thanksgiving is celebrated just as it is on the mainland United States: with family, friends, and lots of food. Alongside the traditional turkey and stuffing, you'll likely find island favorites like sushi, noodles, rice and poke (Hawaiian raw fish salad).

To add an island flavor to the Thanksgiving meal, locals will sometimes prepare the turkey in an an imu. The imu is a traditional Hawaiian oven created by digging an earthen pit and lining it with rocks. Once the flames have died down and the rocks are very hot, the imu is lined with green banana leaves and palm fronds. Kālua turkey and pork steamed in an imu is ono (delicious)!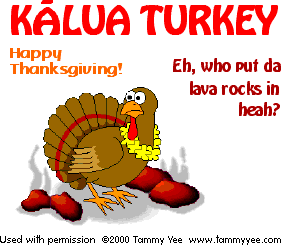 2. Print and Fold a Hawaiian Kālua Turkey Card: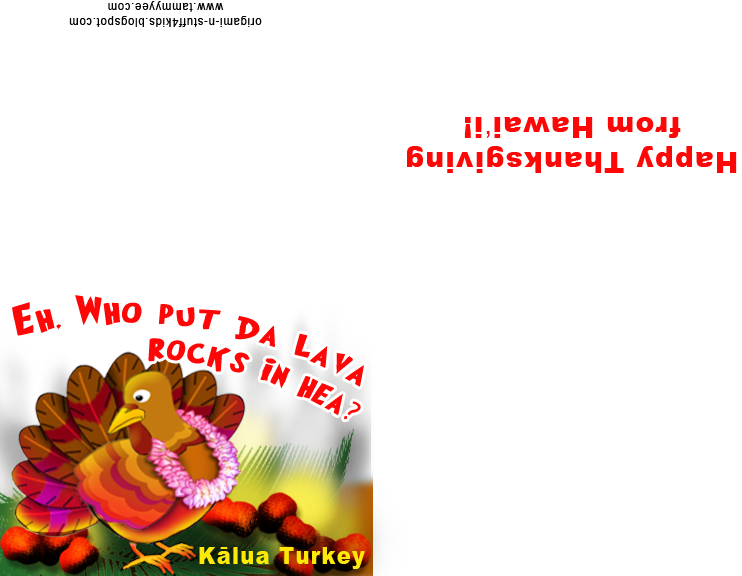 Directions for folding your Print and Fold Kālua Turkey Thanksgiving Card: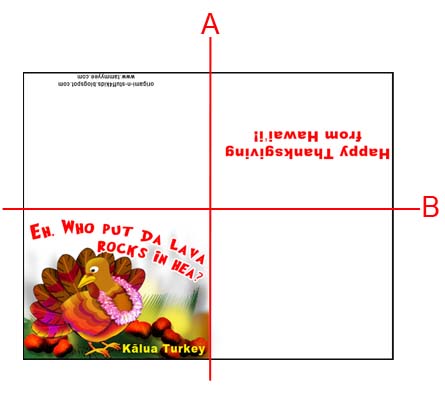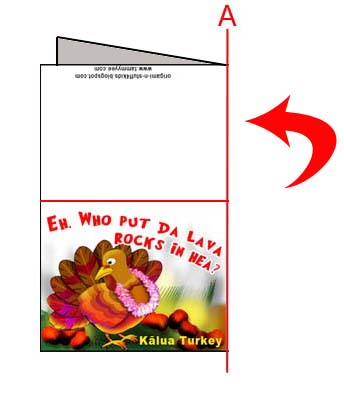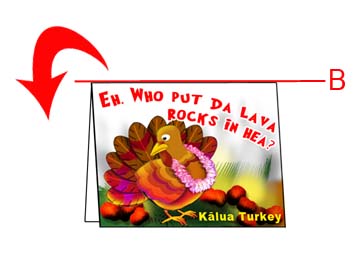 ©2013 Tammy Yee

Add Post To: | Digg| Technorati| Tip'd| del.icio.us| Stumbleupon| Reddit| BlinkList| Furl| Spurl| Yahoo| Simpy|